Wellvana Tools
Our integrated software platform allows coordination across the continuum of care.
Visualize Health
Clinical integration requires providers on disparate electronic medical record platforms to work together. The Wellvana technology platform provides the ability to extract essential patient information among all providers. The Wellvana Visualize Health platform integrates seamlessly with most EMRs.
With transparency of quality and cost data, Wellvana is able to create efficient provider workflows to ensure the highest level of performance is achieved and maintained consistently among all network providers.
Our Clinical and Quality oversight committees will focus on ensuring premier care in the Wellvana network.
By partnering with our trusted data and technology provider, Wellvana offers industry-leading data with experienced medical professionals to quickly and accurately understand the trends, patterns and meaning in the large amount of available healthcare data within the network.
---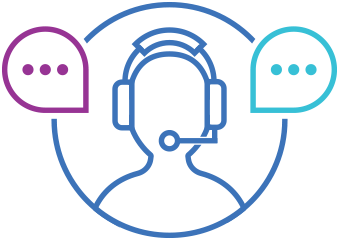 Wellvana Navigate
Monitoring and controlling patient flow within the healthcare system is essential to real-time decision-making. Wellvana Navigate is a proprietary system of care coordination and tracking, which allows providers to easily transition patients across the healthcare continuum.
Coordinated care involves dedicated, trained resources focusing on both high-utilizing patients as well as the management of a "rising-risk" population. Wellvana Navigate gives providers the assurance that patients are appropriately transitioned to higher acuity care settings, post-acute facilities, as well as to the home. Proper navigation also ensures that care received outside the Wellvana network is consistent with the patient needs.
Using care coordination protocols, Wellvana Navigate provides the highest quality of care for the patient, while reducing unnecessary healthcare spend due to inefficiencies in
the system.
Wellvana Navigate provides the virtual front door for hospitals, post-acute facilities, imaging centers, emergency rooms and other healthcare services outside of the Wellvana network. By controlling the patient flow, we can properly manage the care of the patient.
By partnering with high quality facilities, Wellvana participating providers are empowered with knowledge and control of their patients care throughout the continuum of the healthcare system.